Seamless home battery backup power.
We offer several home battery backup energy storage solutions for emergency power. Q.HOME and Generac PWRCell are scalable home systems that fit most residential applications. We also offer our AMP Series for unique home applications and light commercial customers.
Installer Support
Amersco Solar, Q.CELL and Generac offer a range of resources for technical support as well as training opportunities to assist our installer network.
Smart Design
Q.HOME and PWRCell both offer fully integrated components and modular designs that enable quick and easy installation.
Reliable Power
Each system includes an integrated backup power function that ensures power for critical loads in the event of an electrical outage.
4-18 kWh
Both battery backup systems can be configured from about 4-18 kWh of storage capacity.
24/7-365
Remotely monitor your system health and status via web or mobile 24 hours a day.
10 Years
You can rest easy - both manufacturers provide a 10 year warranty.
ZERO Wait
Don't wait months for installation - our systems are in stock and ready to install!
Remote Monitoring
Both Q.HOME and PWRCell offer a mobile app or web portal that allows you to monitor performance and system health. You can view a range  energy consumption, pv and battery power status, power generation, inverter status, temporal yield for the day, month and year, electricity saved, CO2 reduction and much more!
Learn About CA Battery Rebates
California's SGIP provides incentives for residents who install battery power backup system to their homes - and we can design a qualified system that fulfills the requirements to receive this rebate.
Give us a call and we will walk you through a system that will provide the power you need and the cost you want.
Questions? We Can Help!
Have a question about our Q.HOME or PWRCell energy storage system? We are here to help and answer any questions you may have about battery backup power.
Let Us Earn Your Business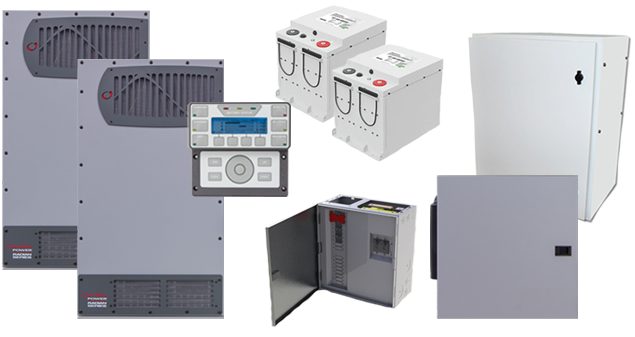 Need a Custom System?
If you need a more customized battery backup solution for a home system or light commercial building, our AMP Series is also available. These systems are desirable for large home and small commercial applications and we can customize from 4kW to 80kW  to ensure the system meets your specific needs.
Why Choose Ameresco Solar for Your Battery Backup Systems?
We are an established solar power company that will be around long-term
We have a proven track record of delivering consistent, quality systems and solutions
Our systems use components that are high quality, compatible, in-stock, and ready-to-go
Our technical experts have the battery-based product knowledge to advise and design the perfect system to meet your needs
Our solutions are modular and  engineered for easy installation